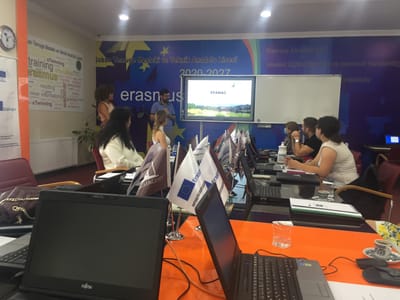 Kick-off meeting of our "Digilanguage Integrated Language Education in VET for Front-desk and Service Fields" project was held in Turkey.
All partners attended the project meeting and productive work was carried out. All the partners involved in the project came together for the first time and revealed both their institutions and their work on the project.
All previous meetings were held online. The work to be done for the development of the web portal and application of our project, whose short name is "DIGILANGUAGEVET", was explained.
Three vocational schools responsible for content development, Varna University responsible for quality control, Impuls1 GmbH responsible for design and software, are working in the project in the project.